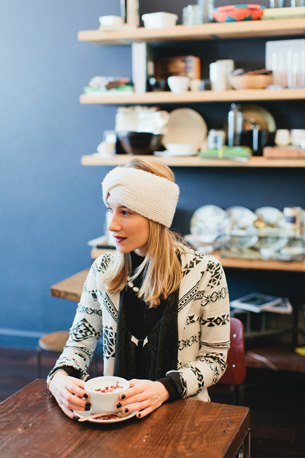 "Clara Artschwager--what a rare gem.  She is one of those rare professionals that is both professional and charming, organized yet flexible.  She was willing to go above and beyond to help our business grow, and I know our current business would not be nearly as strong were it not for her."
~ Sara Lafleur, CEO, M.M. LAFLEUR
Clara Artschwager is a digital marketing and brand strategist with an incredible knack for telling unique brand stories that spread like wildfire across digital and social media.
And it all started with a blog. In 2011, she set out to create an online space that would serve as her own creative outlet; a space where she could share all that she is passionate about - namely, food. Fast-forward four years later, and Clara's lifestyle blog now serves as a go-to resource for recipes, entertaining, and style, for tens of thousands of readers each month.
As her blog grew so, too, did the demand for her expertise when it came to building a brand through digital media marketing. It was at that point that Clara decided to marry her extensive corporate background in marketing (B2B, consumer, and digital) with her online success and established Clara Persis, a boutique digital marketing firm.
Clara Persis worked to refine the process of digital marketing by coupling an intimate understanding of and expertise within the influencer community, with a strong skill set in digital marketing, brand development, consumer partnerships and promotions, and creative development and direction. Clara has had the pleasure of supporting a wide array of clients, from fast-paced start-ups to Fortune 500 companies…from non-profits to individuals. In 2014 Clara decided to focus on one sole brand, SELF Magazine. Transitioning back into the corporate environment, she now leads SELF's social media strategy full time.
Clara holds a BA with honors from Johns Hopkins University. In her free time you'll find her spending hours on end in her kitchen or exploring all there is to eat in New York city (the place she calls home) and beyond.