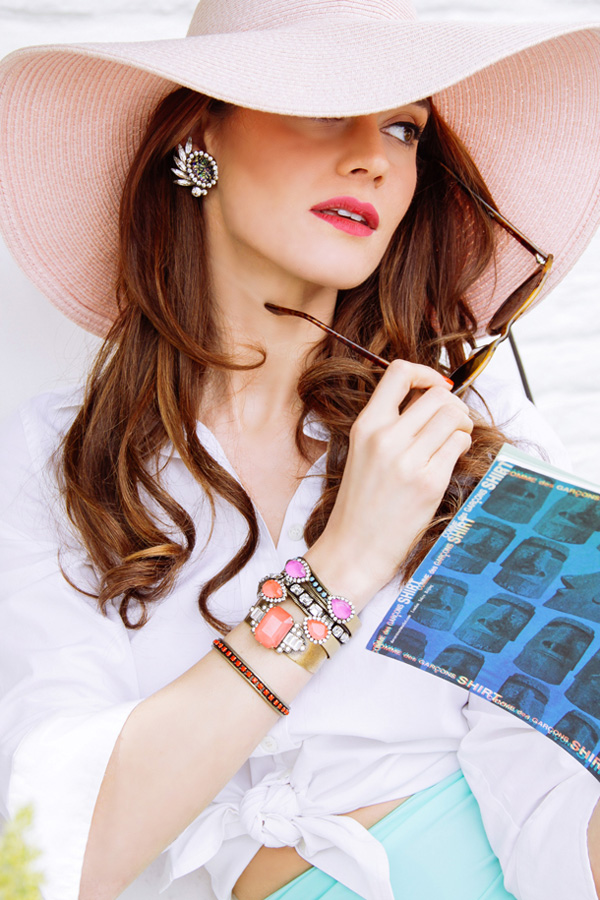 I've been a fan of Loren's pieces for as long as I can remember, but when I caught wind of her spring and summer collection (via Note to Self), it literally stopped me dead in my tracks. The pieces themselves, the overall styling of the collection…. I didn't think I could want for summer any more! I'm absolutely mesmirized by these photos. The lookbook itself, design by Sarah as well, is simply stunning. Here are a few pieces I'm most excited about….
The Sarra Cuff in Coral | The Pippa Bibb Necklace | The Vera Earrings in Pixie | The Sophia Studs in Emerald | The Blythe Necklace in Lilac
What's your favorite?
All Images via Loren Hope