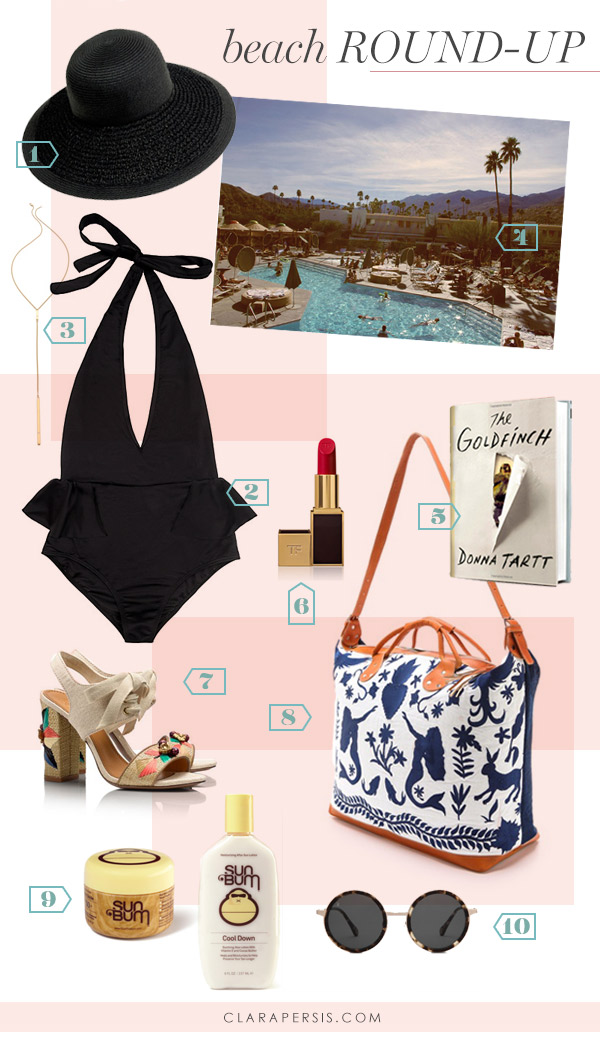 In just a few short weeks I'm off to Mexico for my bestie's bachelorette! I'm stoked. The trip could not come at a better time. Naturally, in order to prepare, I've rounded up all my must have beach items for some time in the sun and sand:
1) A classic floppy hat
2) A sexy black one piece to match the hat perfectly
3) A delicate gold necklace that easily goes from day to night
4) Snapseed, my current fave instagram app, to document the trip in style
5) A great read (can't wait to dive into The Goldfinch!)
6) Bright red lips to make a statement, because I certainly won't be wearing any other makeup
7) The cutest chunky sandals
8) A colorful graphic beach tote
9) Quality sun protection that's paraben free
10) Some great round sunnies, in tortoise, of course.
Do you have any fun trips planned to get you through this final stretch of winter weather? Any must have beach buys? I'd love to hear!